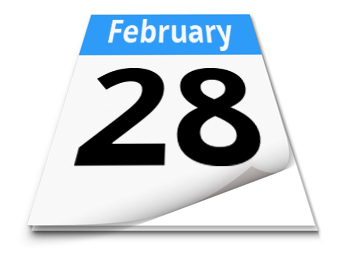 The deadline to file your 2018 T4, T4A or T5 slips is February 28, 2019. If your business made payments to employees and/or shareholders during the year for employment income, commissions, taxable allowances and benefits, dividends, interest or for other services rendered during the year, this income may need to be reported to Canada Revenue Agency on a T4, T4A,T5 or other slip.
We recommend that you reconcile your payroll with your payroll remittances paid to date. Penalties may be assessed by CRA for any unremitted deductions. A reminder that the 2018 maximum CPP pensionable earnings is $55,900 and the maximum employee contribution is $2,593.80. The maximum EI insurable earnings is $51,700.00 with a maximum employee EI contribution of $858.22.
If you require assistance, bring in the payroll information necessary to complete your slips including:
Details of payroll amounts, taxable benefits or bonuses paid aside from the regular remuneration for January 1 through December 31, 2018.
Recipient's name, address and Social Insurance Number; information must be complete and legible.
January 2019 PD7A, "Statement of Account for Current Source Deductions" showing the total remittances paid for 2018.
To have your slips filed before the February 28th deadline, please have your information into our office no later than February 15, 2019. If you require additional information or have any questions, please contact our office at 780-814-7474 or toll free 877-814-7474.