Senior Accounting Technician
This email address is being protected from spambots. You need JavaScript enabled to view it.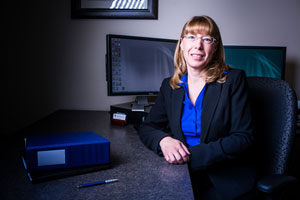 Originally from Saskatchewan, Michelle graduated from the University of Saskatoon with a Bachelor of Commerce degree in 1990. Michelle made the move to Alberta in 1991, the same year she received her M.B.A. She first settled in Fairview and worked for a C.A. firm there for 11 years. Michelle moved to Grande Prairie in 2002, joined Bonertz Willsey, and continued into the partnership of Willsey Davis & Co.
Michelle is an active volunteer in her church and the community of Grande Prairie.